Disney Cakes & Sweets: Subscribe and get your first issue free!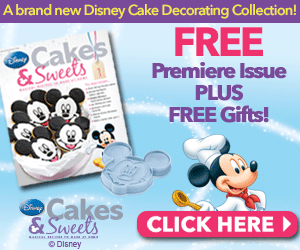 Have you ever looked some cute Disney inspired cakes and thought "Man I'd love to learn how to make that!" or "I need this tutorial like now!". Well now you can! You can subscribe to Disney Cakes & Sweets and learn how to make these awesome cakes and sweets and you get some amazing gifts in the future!
Just click here to sign up
! Your first premiere issue is free plus you get free gifts!