Recipe for Today: Easy-to-Make Homemade Meatloaf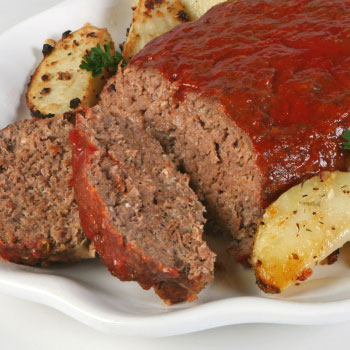 Ingredients:
1 lb. beef, ground
1 (10 1/4 oz.) can of vegetable soup
1-2 tbsp. catsup
1 tsp. poultry seasoning
1 tsp. Italian seasoning
1 tsp. milk
1 1/2 cups oatmeal
Methods/steps:
Preheat oven to 350 degrees. Combine all ingredients in a bowl and mix well. Form into a loaf and place in baking pan. Bake for 1 hour.
Additional Tips:
Ready in 1½ hour